Remember life before sensitive teeth, when you could enjoy sipping on an ice-cold soda on a hot day or a hot latte on a cold one? Now cold winds in Ormskirk that you used to ignore, go right through your teeth when you step out from your front door. What can be causing your sensitive teeth and is there anything that can be done to alleviate the problem? Here at Parbold Dental, we reckon we can help find the cause and the solution.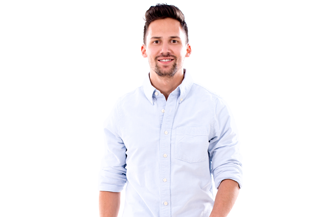 Teeth whitening
Teeth can be sensitive for a while after being whitened. If yours are sensitive from whitening, pop in to see us and get something to help re-mineralise the enamel.
Over-zealous toothbrushing
It's easy to overdo the toothbrushing. If you've been using a hard-bristled brush or brushing straight after a meal or hot drink, you may have inadvertently been brushing away precious tooth enamel. When enamel is thin, your nerves are nearer to the surface and more likely to register temperature changes.
Corrosion
Consuming a lot of sugary foods and drinks can create more acidic conditions in your mouth. Acids will eat away at your tooth enamel, bringing your nerve endings nearer to the surface.
Receding gums
As we age, our gums often recede, exposing the roots of the teeth under them. Tooth roots have no enamel on them and when the gums recede, the nerves in the roots are exposed directly to hot and cold.
Split and cracks
If your tooth has split or cracked, the nerve may be exposed. The solution may be to put a crown over the tooth to protect the tooth and extend its life.
Night-time grinding
Many people don't realise that they grind their teeth when they are asleep. Grinding takes the enamel off the chewing surfaces.
Come and see us
Now that you know all the possible causes of your sensitive teeth, the next step is to book an appointment with us at Parbold Dental in Ormskirk. An examination will allow us to find out what's going on and put solutions in place so that your life is no longer a swing between hot and cold.