Porcelain veneers could be argued as one of the more popular forms of cosmetic dentistry on offer at our dental clinic within Ormskirk. Porcelain veneers have risen greatly in their popularity within the modern field of dentistry for a wide array of reasons (such as their durability and their rapid recovery time). Arguably the most common reason is their natural looking aesthetic appearance.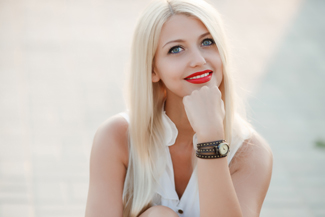 Tailor-making your porcelain veneers in Ormskirk
At our dental clinic, we have heaps of experience within the field of cosmetic dentistry. Our highly skilled and welcoming dental healthcare professionals have many years of training, meaning they are fully equipped to administer your porcelain veneers in Ormskirk. At our clinic we treat every dental case as unique, tailor-making our patients dental plans to work around them. Our cosmetic dentistry, therefore, is no exception.
What to expect from the treatment process
At our clinic we aim to cater for every type of patient, including those who are experiencing dental anxiety. If you are a patient who is feeling nervous about paying our dental clinic a visit, you may feel more comfortable knowing what to expect from the treatment process. This is something we always wish to accommodate.
Deciphering whether porcelain veneers are right for you
Much like any dental treatment, we always start our patients veneer process with an initial consultation. During this introductory appointment our dental team will thoroughly assess your dental case, inform you of the treatment process, as well as price estimates.
Preparing your teeth for your new smile
Initially a very thin layer of the surface of your tooth is removed (using a special dental drill). This allows the veneers to sit comfortably on a smooth surface, ensuring the best possible function and appearance of the tooth is achieved.
Taking the next step towards your dream smile..
After we have uniquely manufactured your porcelain cap (custom made to fit your shape and shade) we can place it on the surface of your tooth! We use a special dental glue to adhere the wafer thin cap onto the surface of your tooth, resulting in a rejuvenated smile.
Can veneers be placed on multiple teeth?
Yes! Many of our patients may not look twice at porcelain veneers if they are suffering from more than one fragmented or chipped tooth, as they may not believe they are eligible, however fortunately this is not the case. Porcelain veneers could be perfect if you are suffering from fragmented teeth, but do not wish to replace the whole tooth, they can also be used for patients who are suffering from spacing of the teeth which orthodontics cannot fix.
Take a look at your future smile..
Choosing a dental treatment to suit your individual needs can be hard, which is why at our dental clinic within Ormskirk we aim to make the process as simple as possible. Located on our accessible dental website we offer our potential patients a wide array of case studies (before and after photos of patients who have received porcelain veneers), which can help our patients envisage their future dental results.