Why is oral hygiene important?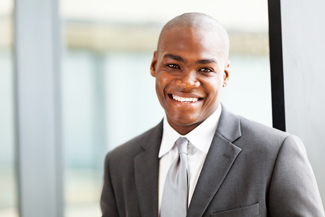 Having good dental hygiene plays a crucial role in ensuring a person's wellbeing. Good oral hygiene will have a remarkable impact on a person's appearance. It will instil a person with confidence and self-esteem, and will have a significant bearing on how an individual perceives themselves. It will give a sense of self-worth and self-respect and this in turn will help a person to feel good about themselves and perform well in their everyday tasks, which is important in enhancing the quality of life.
What is oral hygiene?
Dental hygiene Ormskirk involves helping to maintain good and healthy dental practices by keeping one's mouth, teeth and gums clean. Brushing your teeth at least twice a day, and preferably after meals play a key role in maintaining oral hygiene. Failure to maintain good oral hygiene can lead to many detrimental outcomes. These include toothache, cavities, bad breath, bleeding gums, and many other conditions that are linked with having poor oral hygiene. People's diet also plays a major role in helping them maintain good oral hygiene. Consuming too many sweets can have a negative impact on oral hygiene as it increases the probability of tooth decay. This in turn leads to toothache that will impact everyday life. Not only will it affect appearance, it will also have an impact on psychological and physical health.
For example having a bad tooth or teeth will cause an individual to feel discomfort. This in turn will affect his or her ability to pay attention and focus on everyday tasks. This in turn will lead to a decrease in their productivity and performance and go on to affect the quality of that person's life.
What can you do to maintain oral hygiene?
Maintaining good oral hygiene is a lifelong commitment. It involves paying attention to your oral hygiene and prioritising it on a daily basis. Failure to do so or being negligent is likely to lead to dental problems. In addition to brushing teeth at least twice a day, you should visit a dentist at least once in twelve months for a check-up. If you are experiencing discomfort due to toothache bad breath, bleeding gums or cavities, more frequent check-ups are advisable.
Our dentist is an expert who will look into an individual's oral hygiene by performing examinations and will recommend and guide a person on how they could improve and maintain their oral hygiene. Dental hygiene Ormskirk will help you to maintain your wellbeing and smile. The dentist at our practice is skilled, experienced and knowledgeable in various dental practices, treatments and issues associated with oral hygiene.
Dental hygiene Ormskirk is all about being consistent in taking care of your teeth.
Different dental problems call for different types of treatment. A dentist will personalise the treatment to suit each individual's needs, so that he or she can improve their oral hygiene. They will also guide you on how to maintain good practices.
Taking time to maintain good oral hygiene is beneficial in the long run. Not only will it have a positive impact on your life, it will also improve your productivity and performance, thereby contributing all round to your quality of life. Maintaining good oral hygiene will transform your smile, which will go on to transform your life!