Is teeth whitening for me?
A town that boasts beautiful views and stunning wedding venues; Ormskirk is a town rich in history. Known for its market which has been in establishment since 1286, the market now attracts hundreds of people looking for a bargain. Buzzing with food and flower shops , you can be sure that your visit to Ormskirk will be an eventful trip.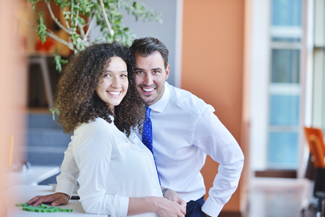 In recent times, the town also offers a wide mix of street and independent retailers as well as services to suit your every need. So if you're based in the area of Ormskirk and are in need of dental treatment you can be sure to receive a warm and friendly welcome at our practice, Parbold Dental.
Who are we?
Here at Parbold Dental, we focus on providing our new and regular patients with treatments to suit your every dental need. Passionate about the oral health of our patients we provide complete dental services such as general dentistry and smile makeovers. Our team are dedicated in ensuring that your experience with us is pleasant and satisfying which will have you leaving our practice with a smile you can be proud of. As well as our general dental care, we also specialise in cosmetic treatments such as porcelain veneers, white fillings and our teeth whitening treatment. So if you are interested in any of our cosmetic treatments, why not book a consultation with us.
A popular treatment, teeth whitening is available for our patients who may be dealing with insecurities about the colour of their teeth. Over the years, your teeth can become stained by the food and drink you consume as well as certain medications. This is why our treatment is a good solution as the procedure lightens up your teeth using a bleaching agent. This is a safe procedure carried out by one of our dental professionals which leaves your teeth a few shades brighter after treatment.
What we offer
We offer two types of teeth whitening; power whitening and home whitening.
If you decide to come in for our power whitening treatment, our dental professional will first place a protective barrier over your lips and gums and apply a gel to your teeth. A lamp is then positioned over your teeth which activates the bleaching process. The procedure lasts about an hour and your teeth are left brighter than before. This is a popular treatment for our patients who have an important event coming up such as a wedding.
If however you are not able to come into our practice for the power treatment, we also offer our home whitening kit, where a custom made plastic tray is moulded to fit comfortably over your teeth. We provide a teeth whitening gel that you are required to place inside the tray and wear for a few hours a day or at night. We advise that results are usually seen after two weeks of wearing the tray and whitening gel.
Making the most of it
Our treatments are can last to up to three years, but this does vary for our patients. By avoiding food and drink products that are likely to stain your teeth, you can be certain that you get the most out of your treatment.
---