Considering cosmetic surgery?
Have you ever considered having cosmetic treatment to enhance your face, but are worried about undergoing a surgical procedure? Maybe you have noticed some wrinkles you would like to get rid of and are looking for alternative treatments.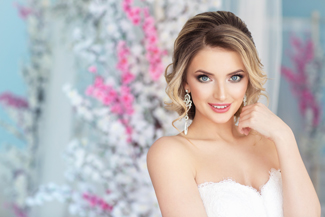 Did you know that alongside delivering various dental treatments, many dental practices also provide procedures in facial aesthetics Ormskirk, including our own practice, Parbold Dental. So if you are looking for anti-ageing treatments, by visiting our premises we will be able to offer you alternatives to enhance your face by way of facial aesthetics Ormskirk.
Why choose us at Parbold Dental?
Situated in the middle of Parbold Village, Parbold Dental was established to provide a friendly and professional service for the whole family. From general dentistry to cosmetic dentistry, we deliver high quality treatments for all patients and are dedicated to ensuring every experience with us is a positive one by exuding an atmosphere which is both calm and relaxed.
Our dentists are experienced in administering treatments within general dentistry such as root canal therapy, and cosmetic dentistry such as teeth whitening and orthodontics. We also provide facial aesthetics Ormskirk in the form of anti-ageing treatments for those who would like to enhance their appearance.
Anti-ageing treatments at your dentist
If you have been worried about the appearance of lines or have noticed more wrinkles on your face, at our practice we offer procedures to patients who are looking for non-surgical ways to achieve amazing results. One of the treatments we offer to our patients is Botox.
Botox, also known as botulinum toxin, comprises injections that smooth the appearance of lines and wrinkles. Examples of these include frown lines, crow's feet, upper lip lines, bunny lines and vertical neck lines. Botox can also be used to treat jowls and the jawline, give a non-surgical brow lift and can even be used to treat underarm and forehead sweating.
Most individuals can have Botox, however, there are some circumstances where Botox injections may not be recommended. If you are pregnant or breastfeeding, it is not advised to have this particular treatment, also if you are taking some specific medicines. In addition Botox should be avoided by those who are unwell or have a skin infection.
How does Botox work?
Getting Botox is a quick procedure which only takes a few minutes. It is important that your face is also cleaned before starting the treatment. Once this is done, a small needle is used to inject Botox into the target areas and there is no need for anaesthesia. You may feel slight discomfort, but this shouldn't last long. Following the treatment, it is recommended that the site which has been injected with the solution is not rubbed for at least 24 hours, to avoid the Botox spreading to another area.
You should start to see the full results of the treatment within 7 to 14 days and the effects of Botox can last up to six months, but, with this being a temporary measure, if you are looking for long-lasting effects, it is recommended that you have the procedure again after a prescribed period. However, after a while the lines and wrinkles will appear to be less severe as the Botox will cause the muscles to shrink.
---