Get a bright, stain-free smile with teeth whitening treatment
When your adult teeth come through it is important that you take care of them, as they are the only adult teeth that you will get. As you age, your teeth become susceptible to discolouration and staining, especially if you adopt certain lifestyle habits or do not take care of them properly. However, here at Parbold Dental we offer treatments to help reduce the appearance of stains, keeping you happier with your smile for longer. We make getting teeth whitening Ormskirk as straightforward as possible, so if you are unsatisfied with the shade of your teeth or have yellow stains you wish to get rid of, it is time to book a consultation appointment with one of our dental practitioners. They will be able to explain the treatments in full to you and answer any questions that you may have about them. You can book an appointment at a time that is convenient for you either online through our website or over the phone.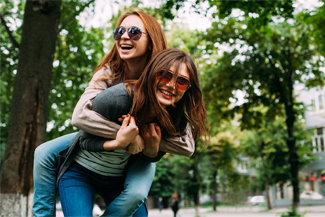 What can cause discolouration and staining?
People decide to get teeth whitening Ormskirk for all sorts of reasons. Some people want to reduce the appearance of stains, whilst others simply wish for their teeth to be a few shades brighter than they currently are. Whilst having generally bad oral hygiene can cause discolouration, certain lifestyle choices such as smoking can also result in staining. Even things like drinking tea, coffee and alcohol can result in the darkening of your teeth. Foods such as beetroot can lead to discolouration if eaten frequently too.
Opt for the treatment that suits your needs
When you make the decision to have teeth whitening Ormskirk one of our practitioners will discuss the different options that are available to you at your consultation appointment. At Parbold Dental we provide two treatments, one that is carried out within our practice and one that is given to our patients to take home. For some patients it is more convenient to have it done within our practice, as they can see results on the same day. This is especially beneficial if someone has an important event to attend and they wish to brighten their smile in time for it. Treatment time generally takes around an hour, and you will have a special gel applied to your teeth. You will have a protective shield for your gums and lips and a lamp will be used to activate the bleaching process, leaving your teeth a few shades brighter.
On the other hand, some people wish to be in control of their own treatment and whiten their teeth at home. This method takes around two weeks for results to be noticeable, and you will be required to wear a custom-made tray at night or for a few hours each day. This custom-made tray should be comfortable to wear and you will also be provided with a special gel that will need to be placed into the tray before you wear it each night. If you choose to whiten your teeth at home you can be assured that our friendly dental team will be on hand to answer any questions that you have and deal with any problems that may arise.
---