Gain perfect looking teeth with veneers, Ormskirk
If you look at your teeth in the mirror to see stains, chips, or misalignment, you may feel like you want to make a change that will improve the image of them, as well as giving you a sparkle to your smile that you think would better suit who you are. Many people also feel the same way as you and decide to take active steps to research their options and make a change that they are sure will improve their teeth and may increase their self-confidence.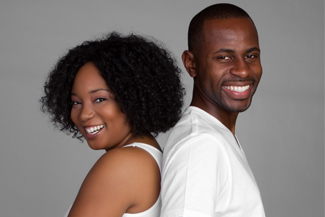 We at Parbold Dental surgery are well aware that when many people think about the results they want for their teeth, they tend to think of having clean and healthy-looking teeth that are bright and white, as we all have a perception of how an attractive smile should look and this is the smile most of us desire to have.
If you are looking for a way to have perfect looking teeth and a smile that lights up a room then you may want to consider a solution such as veneers, Ormskirk, as they can help you achieve white, attractive teeth in a relatively short space of time with our dentist.
How to gain the look you desire for your teeth
It is important that you understand that this treatment is a dental treatment that must be administered within the dental practice, as it is surgical in its nature. To begin the process of preparing the teeth for this treatment, a thin layer from the front of each tooth must be removed and prepared for the veneers, Ormskirk, to be bonded to.
Made from porcelain, these attachments are extremely hard-wearing and will be able to cope with the rigours that we expose our teeth to on a daily basis. With the correct attention, these additions to your teeth will last you for a long time, the care needed is the regular brushing and flossing that is usually recommended by most dental professionals.
Smiling with confidence
After your treatment, you will be able to use your teeth and mouth in all the normal ways, without worrying about them being able to deal with tough food such as steak or nuts. You will also be able to smile with more confidence, knowing you now have that beam you always wanted and that others will find appealing and friendly.
Something to consider for people with slight tooth alignment problems
For those who have slight tooth alignment problems, this treatment may be an alternative to the use of cosmetic orthodontics, as it may help align the teeth in a shorter period of time. We would ask you to keep in mind that this treatment may not be suitable for all cases of misaligned teeth, but in some cases, it is worth asking our dental professional about this option if there is a small discrepancy between the upper and lower teeth.
Veneers, Ormskirk, may represent a strong option for some patients to find the image they are looking to gain for their teeth, if this applies to you then you may want to consult our dentist about this treatment option. At Parbold Dental we are here to help you with all your dental needs. We offer complete dental services, including general and cosmetic dentistry.
---